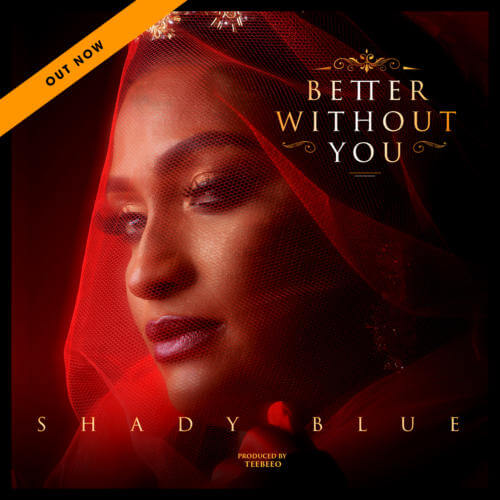 As Afrocentric-nism climatic sound "movement" reaches its plateau on its current wave as the new emerging sound of the Afro-race, one or all should not dislodge the main PROTAGONIST "Shady Blue".
Shady Blue also known as the Afrocentric Soulful Jazz Queen, is back with a new single 'BETTER WITHOUT YOU" from her yet to be released album 'MY WAY".
Shady Blue flaunts and expresses versatility with this sound in which she described as Afrocentric Soulful Reggae…
The sound is a reminiscent of the rendition paralleling the likes of Sade Adu, Jill Scot, Chaka Khan, Erykah Badu; it depicts her versatility to sing any style of music.
The song "BETTER WITHOUT YOU" is produced by TeeBeeO and the colourful video shot on a location in London, England by Uvi Orogun.
Stream video below while you also hit the download button to cop the audio.
Follow @shadybluesinger on Instagram and Twitter.

"[Audio + Video] Shady Blue – "Better Without You"", 5 out of 5 based on 1 ratings.
---