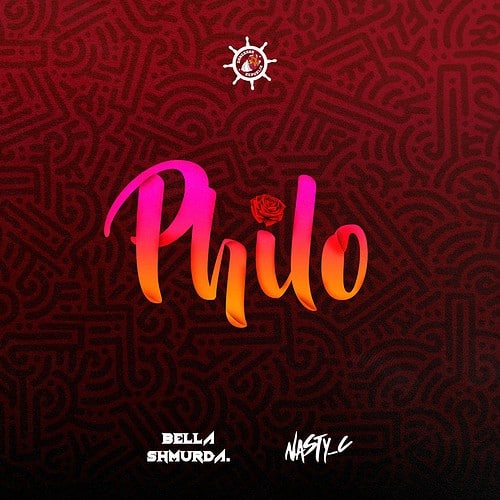 Nigerian singer, Bella Shmurda and South African rapper- Nasty C team up for Philo Remix. The release of this new song serves as a follow up to Bella Shmurda's first official single for 2023- 'ARA' (Gen Gen Ti). Philo was originally released in 2022, the hit song featured Omah Lay and was in Bella's debut album titled, "Hypertension".
Philo Remix by Bella Shmurda, Nasty C. In the three years since Bella Shmurda captivated mainstream audiences with his vivid memoir of inner-city Lagos lives and hopes on the Olamide-assisted "Vision 2020 Remix," the singer has casually cultivated the image of a street poet. Born Akinbiyi Abiola Ahmed, Bella has received critical praise for the incisive storytelling and unflinching messaging that made High Tension and High Tension 2.0 compelling listens while attracting high-profile fans like Runtown, Davido and Wizkid.
Across Hypertension's 15 songs, that image of street poet is accompanied by a more cogent picture of the singer as a young man at peace with life in the bright lights. Translating his newfound zest for life into engaging reflections on current interests, Bella reveals a worldview that's shaped by positive day-to-day experiences. Listen HERE!
According to Bella; "Philo' is also a love song. It's me just talking to a lady and letting her know that there's nothing I won't do for her. I'd finished making the song and I just played it for Omah Lay to see if he'd like it. I wasn't going to put him on it; I was just playing it for a friend and colleague to see if he
had tips on how to make it better. But immediately, he was like, 'Yo, l'm jumping on this one,' and that's how it happened."
South African rapper, Nasty C heard the hit song in 2022 and called Bella Shmurda to applaud him for creating a masterpiece. He also showed interest to jump on the record and result is Philo Remix. Nasty C introduced Rap to the Afrobeats love song, and dropped dope bars. Listen and Enjoy!!