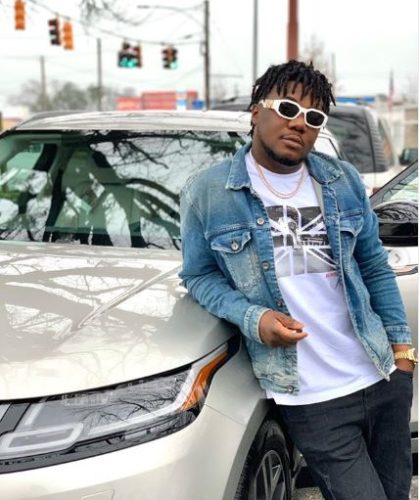 Nigerian rapper, CDQ has shown his magnanimous side to his tenants by slashing their rent due to the unproductivity caused by the coronavirus.
The singer took to his Instagram page to reveal that he would be assisting his tenants who are unable to provide for their families due to the shutdown caused by the pandemic. According to him, a long conversation on the phone with his brother made him realize the importance of family during hard times and this moved him to slash their annual rents by 30% .
So I was on the phone with my lil brother last-night for almost 2hrs discussing the issue of this deadly Corona Virus… I've never spoken to him for this long before ???? Last night I realized how much I'm meant to have loved him… mostly I'm always concerned about my mum and my little sister, and I'll be like after-all he's a guy he'll be fine ?
So last night we concluded on taking some burdens off the people that are attached to the little properties we have control over in this temporal hard time.I believe if there's no productive activities happening with the ongoing shut-down issues everywhere right now, there has to be a way we can be rational and fair to ourselves to make life easy for our fellow humans… cos against all odds…we are all we've got ??
I'm actually posting this not as a show off but to commence a movement that will probably influence everyone with good heart out there to make life easy in this hard time for anyone under or attached to us somehow… Thank You ? #StaySafe #Woss #LifeisQuality #MayGodHealTheWorld #WeAreAllWeHaveChallenge
See the post below:
---