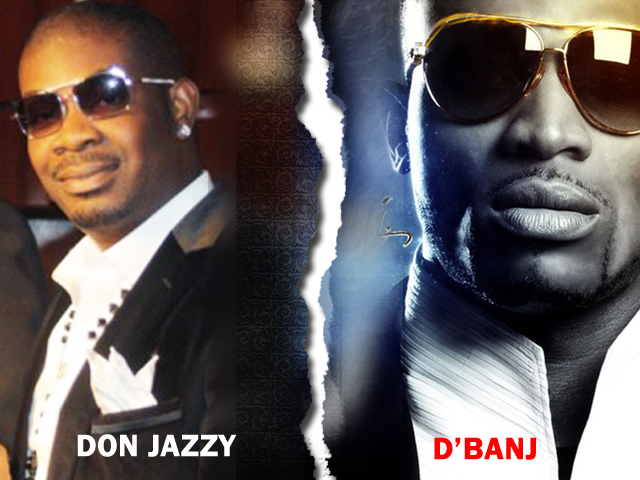 According to recent finds by one of the best news and entertainment blogs in Nigeria 36NG.com.ng
Don Jazzy and D'banj have parted ways for a while now over irrecoverable differences but while at that, the two have never taken shots at each other until now.
It appears shots were thrown at D'Banj in the latest release of D'Prince titled Oga Titus(here). Produced by Don Jazzy
With rumours saying D'Banj is in a debt mess, Don Jazzy and his younger brother D'Prince & Don Jazzy repeatedly took swipe at the DB Records chief in the song calling him "Oga Titus" instead of "Eja Nla". Titus is a kind of fish while Eja Nla means Big Fish. Titus is usually small in size.
Quotable lyrics from the song
"Oga Titus is too pompous, you wan try us, now money don lost, boys are very big boys, you don fuck up, you wan form boss, kasala don burst, where is oga Titus
You take night bus to come Lagos, you go campus, girl are very surplus, you no hint us, you wan com flex, now money don loss…"
While at it, the lyrics of the song might not be a shot at D'Banj as D'Prince recently said in an interview that Mavin Records miss the Feeling The Ni**a singer