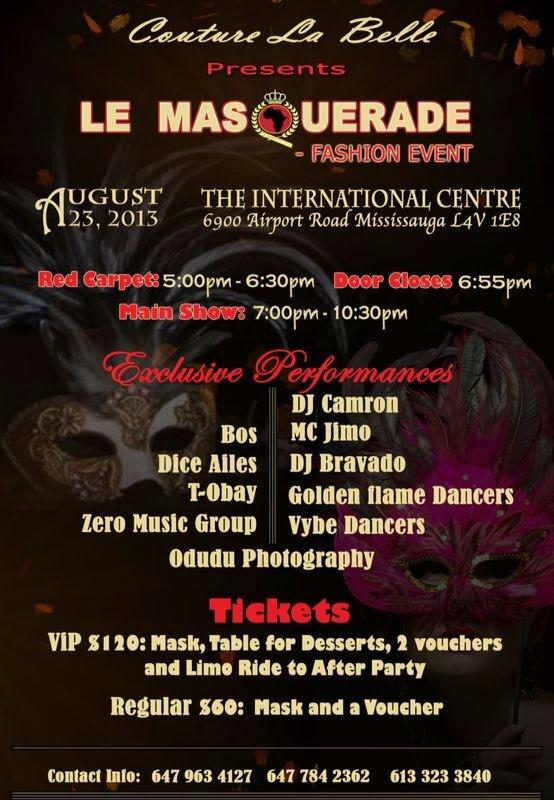 From the team of Couture La belle. We bring Le Masquerade…. the most anticipated fashion show this summer/fall. showcasing our fall collection.
Couture La Belle is a fashion design company owned by some West African friends. Its a fashion line aimed at bringing the west african fashion sense into the modern world. Using prints and materials from the modern world.
Le Masquerade is a fashion show set at showing the first collection of this new trend. Couture La Belle is not only for Canada but for the world at large.
Note:This show is strictly formal
VENUE: The International Center  6900 Airport Road Mississauga L4V1E8
DATE: August 23rd, 2013
Time: Red Carpet 5:00pm-6:30pm [Door Closes 6:55pm]
Main: Show: 7:00pm- 10:30 pm
Exclusive Performances : BOS, Dice Ailes, T-obay, Zero Music Group and Vybe Dancers 
Dj(s): Dj Camron, Dj Bravado
Mc: Mc Jimo
Tickets : Regular:$60 Mask and Voucher
Vip: $120[Mask, Table For Desserts,2 Vouchers and Limo Ride to After Party]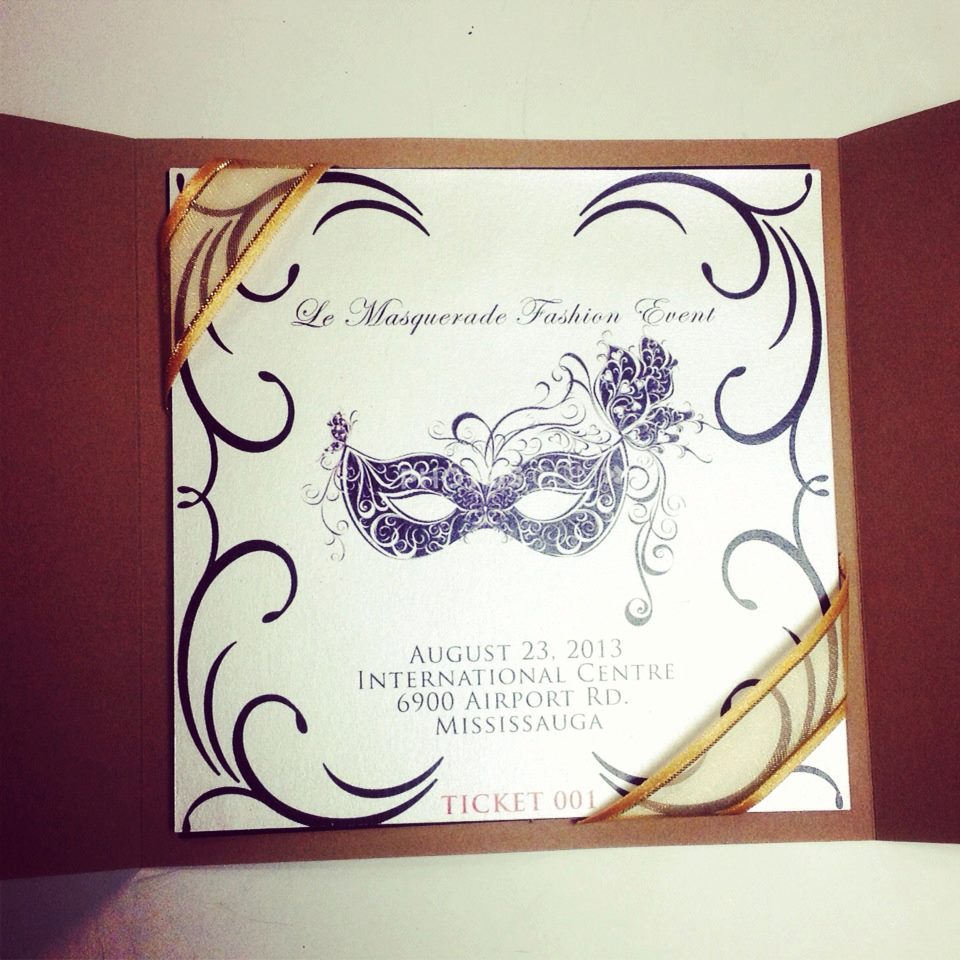 For More Info : 647 963 4127 , 647 784 2362, 613 323 3840
Proudly supported by Tooxclusive