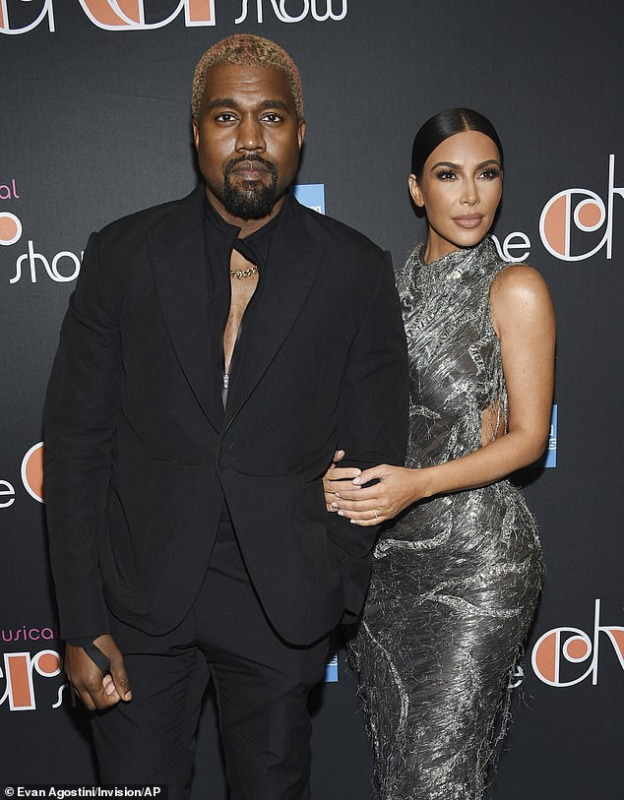 American rapper and US Presidential aspirant, Kanye West has apologized to his wife, Kim Kardashian over his recent Twitter rants.
Kanye went on a Twitter rant a few days where he called out his wife and mother-in-law, Kris Jenner for trying to get him locked up. He also revealed that he had been trying to divorce Kim for over two years after she met up with American rapper, Meek Mill at a hotel. Kim responded by releasing a statement explaining that the rapper was suffering from a bipolar disorder and also urged the public to help him.
A few hours ago, the rapper took to his Twitter page to pen down a short apology to his wife. He wrote: "I would like to apologize to my wife Kim for going public with something that was a private matter. I did not cover her like she has covered me. Kim I want to say I know I hurt you. Please forgive me. Thank you for always being there for me.
I would like to apologize to my wife Kim for going public with something that was a private matter.
I did not cover her like she has covered https://t.co/A2FwdMu0YU Kim I want to say I know I hurt you. Please forgive me. Thank you for always being there for me.

— ye (@kanyewest) July 25, 2020