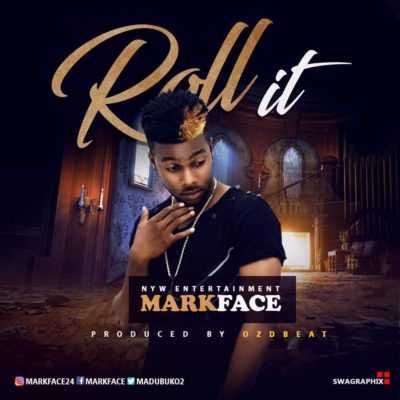 Madubuko Festus Nnamdi, popularly known as Markface, born in the Republic of  Benin where he finished his primary education before moving down to my fatherland (Nigeria) to continue his secondary education.
As an adolescent in the ever bubbling Nigeria, He went on to attend Ansar Ud-Deen secondary school and later proceeded to complete his tertiary education at the Polytechnic of Ile-Ife in Osun state. On completion of his National Diploma, He was linked to play professional football in Qatar which he made an attempt but the process got messy. He took charge of my life and music took him by storm saving him from frustration of being duped pursing a football career.
After that, he didn't  look back, took hold of which brought him this far.
 Now Markface is set to break new grounds with his latest single 'ROLL IT'
Produced by OZ D Beat.
You can connect with MarkFace on social media.
Facebook – Markface.
Twitter – @madubuko2
Instagram –  markface24