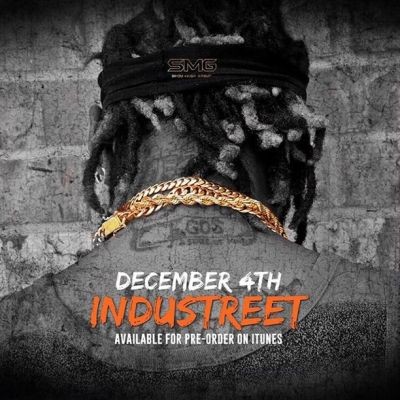 The wait is over, after 2 years of absense in the nigerian music industry Sinzu has finally dropped his long anticipated mixtape titled "INDUSTREET" on the itunes platform.
The Industreet talks about the money, the hustle, the lifestyle, women and experiences of what has been happening in his life over the years and were he's at now, this mixtape was carefully tailored to his core fans who over the past few years has been demanding/requesting for his work and has made it clear they want actual hip hop and not what's currently being feed to them from the naija music scene.
The mixtape features Verse Luciano @apotheosis_v
Produced by C-zure @czurebeats
TalkN2me by JaySleek
Mixed and Mastered by
EMX @emxmusic
Barron Studio.
The INDUSTREET mixtape is live now on itunes #GoGetIt
http://itunes.apple.com/album/id1056392042?ls=1&app=itunes