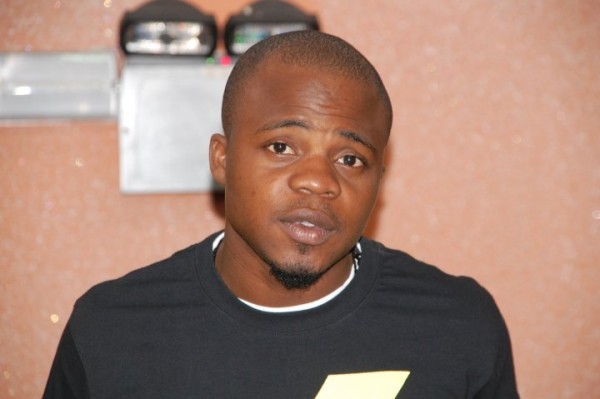 Today marks the 10th death anniversary of Dagrin and Nigerians have taken to social media to pay respect to the late rapper.
Born Oladapo Olaitan Olaonipekun, Dagrin was named the rapper that paved the way for indigenous rappers in the Nigerian music industry. Dagrin was known for hit tracks like "Pon Pon Pon," "Kondo," "Thank God," released only one album at the peak of his career and had two albums released after his demise in 2011 and 2016 respectively.
Unfortunately, he lost his life at the age of  25 on the 22nd of April 2010 after a vehicle accident in Lagos, Nigeria. However, many are still confused over the real cause of his death as some were of the opinion that the rapper was cultist, while others believed that he knew he was going to lose his life. Ten years after, Nigerians are still deeply touched by his death and they have taken to social media to pay tribute. Snagging the number 1 trend spot on twitter with the hashtag #Dagrin10yrs, music lovers remembered the rapper.
See the tweet below:
His name is Oladapo Olaitan Olaonipekun
He was born on 25th of October 1984

He had a dream but was cut short by death.
22nd of April 10yrs ago, death took him!

He is Dagrin AKA Barack O'grin.
Listen to this lyrics from him still relevant ?#Dagrin10yrs pic.twitter.com/gpHa0mYFad

— Your neighbor ? (@habsonfloww) April 22, 2020
"There are no goodbyes for us. Wherever you are, you will always be in my heart."

I stopped by with friends to pay some respect. Rest on Evergreen…
#Dagrin10yrs pic.twitter.com/Pc96cXkPio

— The Comforter (@9gel009) April 22, 2020
Show me a Nigerian freestyle rapper better than Dagrin on the MIC ?

It's been 10 years we lost an icon, a legend and a pacesetter ?

Rest on CEO ??#Dagrin10yrs pic.twitter.com/h9g26fbGcj

— The Table Shaker ? (@Damzyworld) April 22, 2020
10yrs ago today, we lost a young and super talented icon, Oladapo Olaitan Olaonipekun, also known as DaGrin. He initiated and paved the way for the street style & sounds you hear today. Rest on King. ????? #Dagrin10yrs #DaGrin pic.twitter.com/uaxUfdcevJ

— ?? DaddyMO?? (@therealdaddymo1) April 22, 2020
"How do you convince the upcoming generation that education is the key to success when we are surrounded by poor graduates and rich criminals" – Da Grin #Dagrin10yrs pic.twitter.com/gPHsksAxUw

— Akinpelumi Akinboye (@theakinakinboye) April 22, 2020
That's Me 10yrs Ago A Day After The Legend Departed From This World ? I Miss Those days With Him At Shitta ??? Keep Resting In Peace Dagrin #Dagrin10yrs #RIPDagrin #RIP pic.twitter.com/41oWEqWDo2

— Dare moshood (@wealthsimpson) April 21, 2020
Where were you in 2010 when news broke about Dagrin's Death and how did that news hit you?#Dagrin10yrs

— Obaoriade (@obaoriade) April 21, 2020
Dagrin akogun brother we miss you… I wish you can wake up..
This make me to believe something things happen for another to happen.. YOU GAVE WAY FOR OLAMIDE(?Respect), we know if you're still here, Olamide would still be upcoming artist

Who can feel the pain? #Dagrin10yrs pic.twitter.com/RoR0s3mrqS

— Fabbyjnr??(MANUTD) (@UzoegboF) April 22, 2020
Today in Remembrance
The Chief.Executive.Omoita

Oladapo Olaita Olaonipekun #Dagrin

Rest On
Gone but not Forgotten#Dagrin10yrs pic.twitter.com/1iSCjvJI9k

— FOCCUS (@_Foccus0) April 21, 2020
---