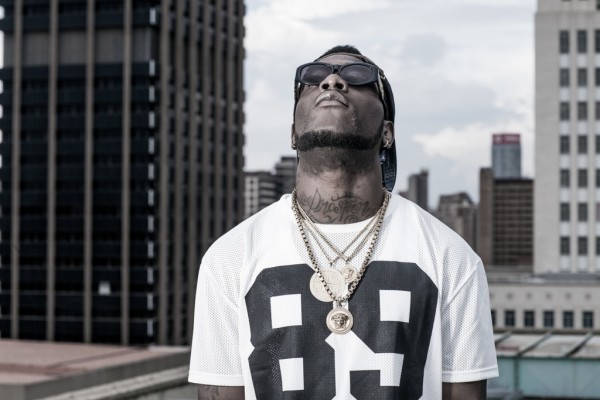 I won't mince words.
I'm one of those who thinks Burna Boy is a titanic. Prior to now, I'd written something I titled 'Once Upon A Superstar' where I expressed my sentiments on how I thought he'd been steady losing it since parting ways with Aristokrat Records… Leriq, I mean. But I chose to live more mornings waking up from the comfort of my queen-sized bed than a bunk-sized foam in a cubicle filled with the stench of iodine. And so I let it rest. It pains me though that that post won't see the light of day.
No doubt, Spellz did an incredible job with him on Don Gorgon and Check & Balance. The Chopstix-produced Rockstar even, is another one of my favourites, which I honestly think is how these other guys (no names called… Davido, Wizkid!) should brag on songs. But his problem doesn't appear to be that of consistency. Okay maybe a little consistency but not majorly though like a Mo'Cheddah situation. It is sha not the music. Oluwaburna has delivered some very fine stuff with the sweetest afropolitan vibes ever heard. And when he gets featured? Oh my daaaiizzz… trust tha n*gga to bring it hot and serve it darn good. If you doubt me, check out Abeg Abeg, Tonight, Run My Race, Soke and more recently, I'm A Winner off Skales' debut album Man of the Year.
Not that the credibility of award shows these days can be verified or the basis used in scrutinizing for nominees can be made public knowledge but if you ask me, I'll say his person has on the long run become a deciding factor. Burnaboy really don' gih a shxt 'bout nobadi and he's not afraid to show it. He dons the persona effortlessly, wearing it as good as it fits him. He doesn't have a rags to riches story that has become common place in the industry and he's not intent on making daft songs that will shoot him to critical commercial acclaim. I really feel his pain, nothing hurts as much as when you're pushed aside and not given the deserving attention for your efforts. Burnaboy's material input to this industry can definitely not be overlooked so it's unfair that he keeps getting the underdog treatment for refusing to do things like the doctrine here prescribes.
Anyhu, I encourage Burnaboy to take solace in these words.
JUST DO YOU!
On the long run, you're the only one that matters.
While he's hurting, I'll recommend that he checks himself though. There's obviously something else in the mix but I can't seem to be able to place my hand on it yet. So yes, maybe he really should be feeling bummed by the sly. But so it doesn't happen again, he better straighten up a few.
In the end, it will be well.
Written by Jim Donnett
@jimancipation

"Really, Should Burnaboy Be Bummed Over This MAMA's Thing?", 5 out of 5 based on 1 ratings.
---