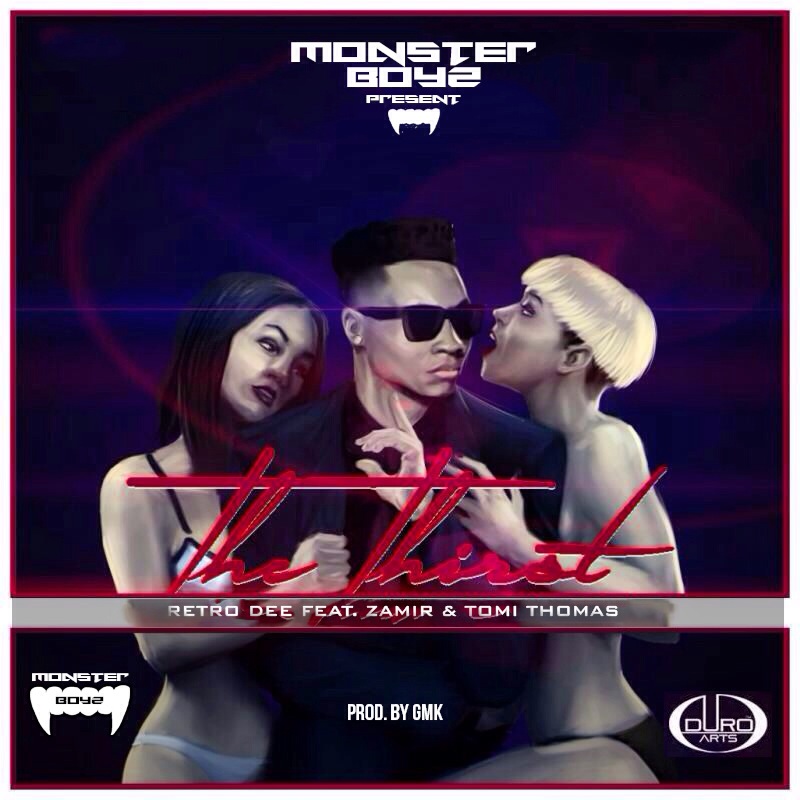 RetroDee is back with a new single called 'The Thirst' which is the first single off his highly anticipated mixtape Born Again which will be dropping soon.
He worked on the project with his fellow Monster Boy crew which includes GMK, Ozzy B,and Bankyondbeat, as well as the dynamic group L.O.S.
The singer/producer/song writer has been working very hard and is set to drop Another EP 'TripHopGod' sometime this year. He's a talented act and defiantly one to look out for in the near future.
The Thirst which features Tomi Thomas(LOS) & Zamir(LOS) was produced by Quddus King commonly known as GMK(Grand Master King).