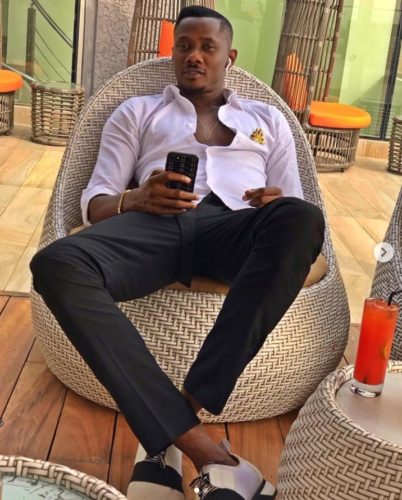 Nigerian singer; Sexy Steel has recounted how he was humiliated by a young woman at the Lekki toll gate in Lagos last night.
The singer took to his Instagram page to post a video of the woman who unnecessarily humiliated him as well as blast her with some serious words from his mouth. Steel backed the video post up with the story of what ensued.
He revealed he wanted to pay the toll fee required to go into the Lekki axis at the toll gate, and just because he wanted to pay the exact fee so he won't be delayed as a result of the woman looking for "change," the woman hurled abuses at him, calling him a wretched fellow because she feels he should have given her a higher denomination of money so she could have the change to herself.
Sexy steel who seems to be very bitter about the incident, wrote; "I swear to God I have never been humiliated like this since I was born….those that know me very well can testify that I mind my business a lot and never disrespect anyone especially women."
"I got to the point I was meant to pay at the Lekki toll gate this night then I brought out 500 Naira note to pay, this lady at the toll said it was exact fare then I asked one of d boys in my car if he had 250 then have d 500 instead… then d next statement that came out of her mouth in Yoruba was "awon aku'se owo t'oye ko fun wa K'a fi se weekend, eko were yin lo" ( You wretched people,the money you're suppose to give us for weekend, Go with your madness)."
"Then her colleague was trying to bring her attention to the personality of the individual she's referring to but the next statement she said is; "T'alo Mo iya e ri" (who knows his mother)."
He then added; "The hate is real. Let's support ourselves in using her as a scapegoat to curtail hate speech in the society. "

"Singer; Sexy Steel Humiliated Last Night At The Lekki Toll Gate In Lagos", 5 out of 5 based on 1 ratings.
---