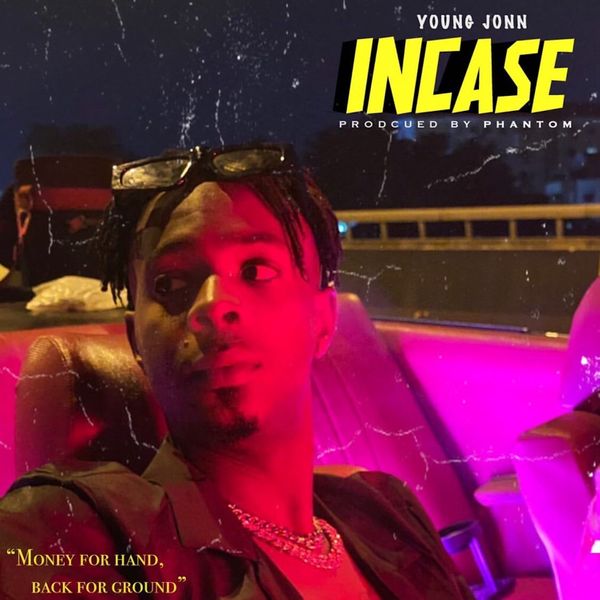 Certified hitmaker Young Jonn comes through with a new single titled "Incase", produced by Phantom.
Young Jonn Mr Jiggy releases a new groovy track he titles 'Incase'. This song with cool Afrobeat vibe comes with addictive sound and catchy lyrics like – 'Money For Hand, Back For Ground'..
Jiggy proved to us he is a versatile recording artiste once again with this Jam – "Incase". Listen and Enjoy!
Watch the music video released for INCASE below
" Incase LYRICS"
Phantom,
Jiggy!
Money for hand o back for ground
Do me I do you, man no go vex
Monica baby won so pe o ti ja
Everybody ti be whine for the Kpa
But Incase o (Incase o)
But Incase o (In case o)
E ba mi so fun omolomo ko shey jeje
She no wan hear me, she say she dey vex
She see am for Instagram pe owo ni koko
Omolomo na to set the toto
Omolomo wa ya werey si won lo wo
Omolomo fe l'owo ju daddy won lo
Omolomo fe pa won for Insta
Omolomo jo wan hold one shisha
But Incase o (In case o )
But Incase o (Incase o)
Nananana
Na one thing must kill a man
E fit be woman e fit be cash o
Nobody want to carry last o
Honestly no one holy pass o
O fe shana wole Michael Faraday
Ki ojojumo bi like holiday
Hypertension o fe ma fa ra we
But when e go set you go wan runaway
But Incase o (In case o)
Wuu uh
But Incase o (In case o)
Nananan
Money for hand o back for ground
Do me I do you, man no go vex
Monica baby won so pe o ti ja
Everybody ti be whine for the Kpa
But Incase o (Incase o)
But In case o (Incase o)