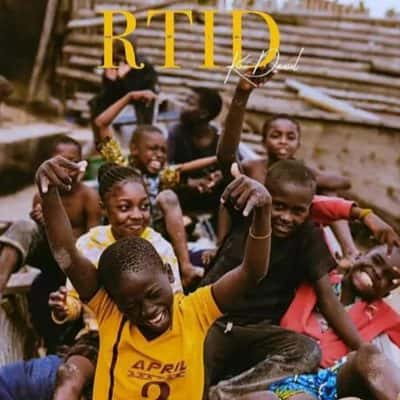 Hi lovers of TX, we are back like we never left. Did you miss us? Because we did miss you all. Like our tradition in the year 2022, we present you a list of banging Nigerian Songs to add to your playlist this week. This is just our little way of helping you get through the week without stress.
Let's dive into it:
1. Soso – Omah Lay
"Soso takes my pain go away" is one of the current trading lyrics you'd find out there.
A talented and versatile musician, Omah Lay is here with yet another impressive track titled, Soso. The singer speaks of his pains and how badly he wants to forget them. He pleads with a particular lady, Soso to please take his pain away.
"Soso" serves as a follow-up to Omah Lay's joining with Bella Shmurda on the track dubbed, "Philo". This powerful song helped many slip out of depression in the year 2022.
Listen!!!
2. If You Leave – Young Jonn
After feeding us with Xtra Cool, Young Jonn comes through with another banger, "If You Leave" – his most recent banger.
The talented music producer cum singer has been doing amazingly well since he made the switch to music. The song is off his EP titled, "Love Is Not Enough" Vol. 2.
3. Personal – Zinoleesky
And yes, Zinoleesky made the list. All the way from Marlian records, Oniyide Azeeze is back again to thrill his fans this festive season with a banging tune titled, Personal.
Zino has a record of almost no bad songs and his ability to use his powerful vocals to curate rhythmic music is nothing short of amazement. Personal serves as a follow-up to his previous single, Call Of Duty. As always, a high repeat value is certain for a potential hit song.
4. Para Boi- Seyi Vibez
Brilliant music maker and performer, Seyi Vibez off his extended playlist christened Memory Card, comes through with Para Boi. Para Boi is the 2nd track off the 5-track EP, Memory Card. Seyi is slowly taking over the streets as many seem to love his song.
He was also recently spotted vibing at the club with Grammy-award-winning singer, Oluwadamini Ogulu, widely known as Burna Boy. Balogun Oluwaseyi definitely has a unique way of crafting his music street-style.
6. Abracadabra – Rexxie, Naira Marley
Nigerian talented music producer, Rexxie comes through with a club-banging hit track dubbed, Abracadabra. The song features Marlian Records boss, Naira Marley, as well as Skiibii. This song is the perfect song for your playlist to get you through the hustle and bustle of the week.
Naira Marley delivered absolutely, while Skiibii handled the Chorus. It will be recalled that SKiibii recently splashed a couple of million on a brand new Maybach. It looks like Christmas came early for the "Baddest Boy" crooner.
7. Traboski – BNXN
BNXN, formerly known as BUJU is here again with an addictive tune titled, Traboski.
This comes amid his little scuffle with his colleague, Ruger bordering on supremacy. Since the beginning of the year, BNXN has been coming through for his fans and music lovers in general with quite impressive tunes. BNXN, undoubtedly, earned the title of the most featured artist of the year 2021.
Traboski combines catchy lyrics, as well as Amapiano beats for the ultimate spice.
Listen!!!
8. Philo – Bella Shmurda
Bella Shmurda and Omah Lay link up to premier the amazing track titled, Philo. Philo, according to the track is the lady of the money Bella shared that they are absolutely nothing he wouldn't do for his baby girl, Philo. Omah Lay, on the other hand, describes Philo as his personal "Olosho", adding that he would do whatever she wants for her.
We can only wonder who this Philo is, as it seems like she has both men in a chokehold.
The fast-rising Afrobeat crooner recently made headlines and stirred reactions, after he performed at his U.S concert with a goat on stage.
9. RTID – Kizz Daniel
Music icon, Kizz Daniel opens up the year with his highly-anticipated single, Rich Till I Die (RTID). The song was produced by Blaise Beatz and was released in January 2023. RTID comes after Kizz's hit song, Buga- a song with bout 17 million views on Youtube.
RTID is a feel-good track with a bubbly rhythm and lyrics. It's a song that speaks positivity to life amid chaos and tribulations. Kizz Daniel undoubtedly knows how to get his fans to want more. This is tome whet our appetite until he serves us more as the year goes by.
10. Last Time – Zinolessky ft Omah Lay
After making headlines following his split from Naira MArly's sister, Subomi, Zinoleesky graces our list with his hit song, Last Time. Off his impressive album, Grits and Lust, Zino comes through with another impressive record. With an assist from his industry colleague, Omah Lay, they present us, Last Time.
The track Last time is an inspiring one. It also speaks about a certain lady who he'll forever have feelings for. Both artists delivered excellently well, without one overshadowing the other.
11. Loaded – Tiwa Savage ft Asake
Tiwa Savage comes through with another bomb, and this time, she came correct by employing the services of the new street king, Asake as they premiere the song, Loaded.
This marks Tiwa's comeback track following her joint with Major Lazer and Major League. It has also been recorded as the first time we'll be sharing from Asake since his debut album, MMWTV.
With the track, Loaded, Nigerian have also wondered why it took so long to have such a collaboration. The duo brought their A-game and it's absolutely impressive. Tiwa also addressed her s*x tape scandal in it.
Listen!!!
Do have a fun-filled week. Cheers!!!