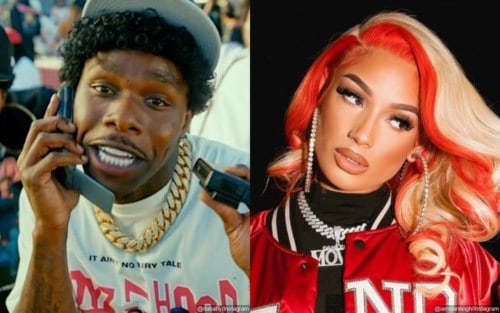 DaBaby wants my 3-month-baby and i out of his house and called the cops on me.
DaBaby and his on-again, off-again girlfriend DaniLeigh got into a fight that resulted n the rapper calling the cops on her and her 3-month-old baby.
It is unclear how the rapper got hold of DaniLeigh's phone and went on her Instagram Live. The model, who gave birth to the rapper's child in August, was seen in bed feeding their child in bed while exchanging words with Baby.
He could be heard calling her names like "crazy girl" before the live shutoff.  In another clip, DaniLeigh is seen being asked to leave by police officers.
See videos below: