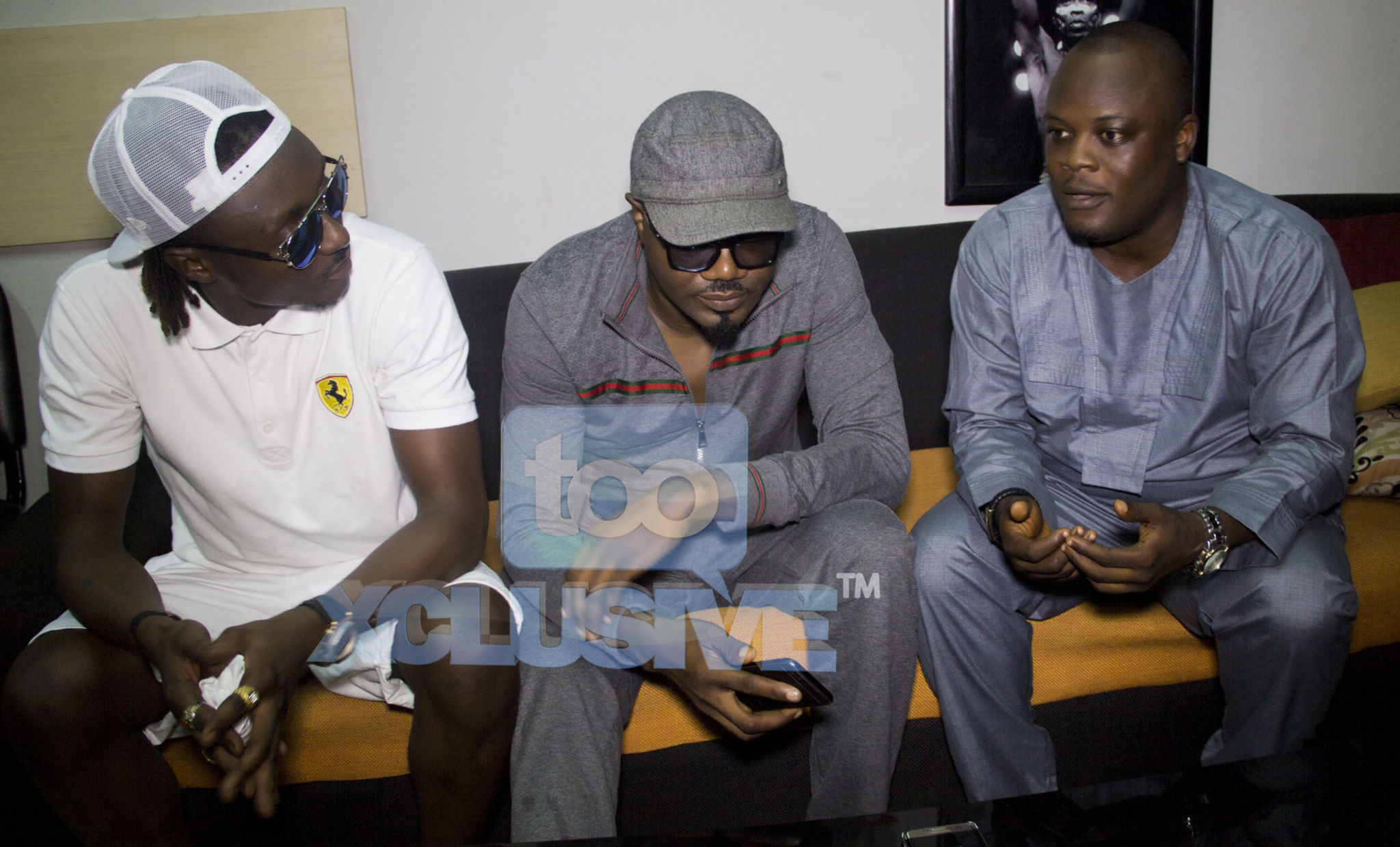 Veteran entertainer, DJ Jimmy Jatt and talented act, Terry G, have finally settled their rift.
Recall, the internet went agog after Terry G was seen slapping a DJ at a comedy show organized by MC Bash, with the DJ turning out to be one of DJ Jimmy Jatt's Protegee's
TooXclusive, caught up with both men, who finally had a sit down to settle their difference with Terry G, owning up to his grievous mistake and begging for forgiveness, an act which was finally granted by DJ Jimmy Jatt.
We can all breathe easily with DJ Jimmy Jatt and Terry G, finally ending their rift.
Watch how both entertainers eventually settle their differences.