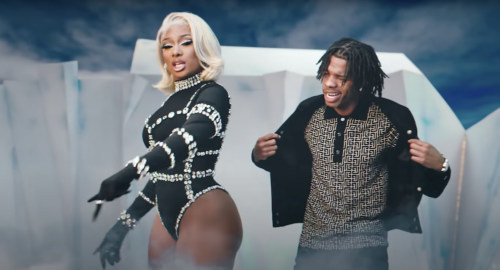 It is either Lil baby knew no one else at the 2021 Met Gala on Monday night or he just wanted to puppy-dog Megan all through the night.
The rapper was spotted hovering around Meg at a couple of moments during the event. Some fans have pointed out that he looked like a "lost puppy dog" following the rapper around. This you'll find out once you watch the videos.
As Megan posed for photos, fashion designer Stuart Vevers joined her shot and, seemingly randomly, so did Lil Baby. They took a few pictures together, but as some fans have noticed, it almost looked as though Baby was unintentionally photo-bombing Megan.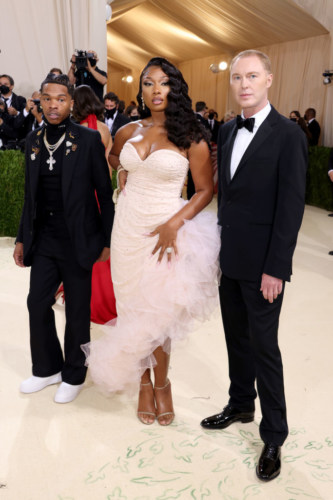 See Video:
A fan asked on Twitter, Now why was LilBaby standing next to Megan like that.
Why was LilBaby following Megan everywhere, questioned another.