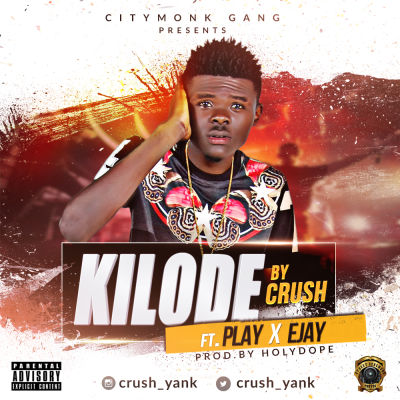 New rave and and already a force to be rekoned with, 'Crush Yank' is one of the country's rare root talents. Orile born Crush Yank Springs up from the eastern part of Nigeria, Anambra State, with a tireless and enthusiastic attitude driven to make long lasting impact to the music industry.
Originally named Tobechukwu Patrick Muokwe delivers phenomenal artistry seasoned with energetic delivery of his brand of musicsoothing to all variety of listeners and also with an irresistible vibe
that very uncommon to artist these days. I say you watch your back because 'Crush' is coming to crush you.
Crush – "Kilode" ft. Play & Ejay
---