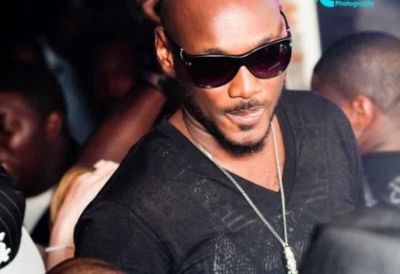 Singer 2Face Idibia,  has opened up on his highs and lows since the beginning of his successful career.
During an interview with SUN over the weekend, he spoke on his happiest moments first saying:
"There are so many first moments I could describe as my happiest. For me, it has been a string of firsts, and I am glad that I am a pioneer. Officially, I was the first artiste to be endorsed by a very big company and that was a very happy moment for me. I was the first to be declared by a big record label as the first artiste to sell above a million copies. I was the first to be on the popular Billboard charts.

"I was also the first Nigerian artiste to have his music played on MTV Base Africa. In fact, the list is endless; and my kids are huge sources of inspiration for me, even though, when they were coming and I was rejoicing that I was going to be a dad, some people were complaining; thanks to their mums and my wife."
On former group, Plantashaun boys, Tuface had this to say:
"You know that once in a while you feel that way and nostalgia just overwhelms you and you are like 'wow!' It was really fun those days hanging out with Faze and Blackface, singing together, cracking jokes and living together in the hotel, and all the funny things we did."
Any plan for a reunion anytime soon? "We have some plans to still do stuff, but right now, we haven't fixed a particular date or anything concrete," he confesses.
On his saddest moments:
Just like he has had his happy moments, the African Queen singer has also had his low moments.
"My saddest moment was when they were writing things about me some years ago while I was celebrating the kids coming. Some people were using it against me, and saying some hurtful things to put me down. Another sad moment was when I lost my dad. All of a sudden I realised that this man who used to carry us on his shoulders and take us out for shopping and all that was going to die. Although, I tried all I could but I couldn't help him, and he died. I cried like a baby," the musician lamented.